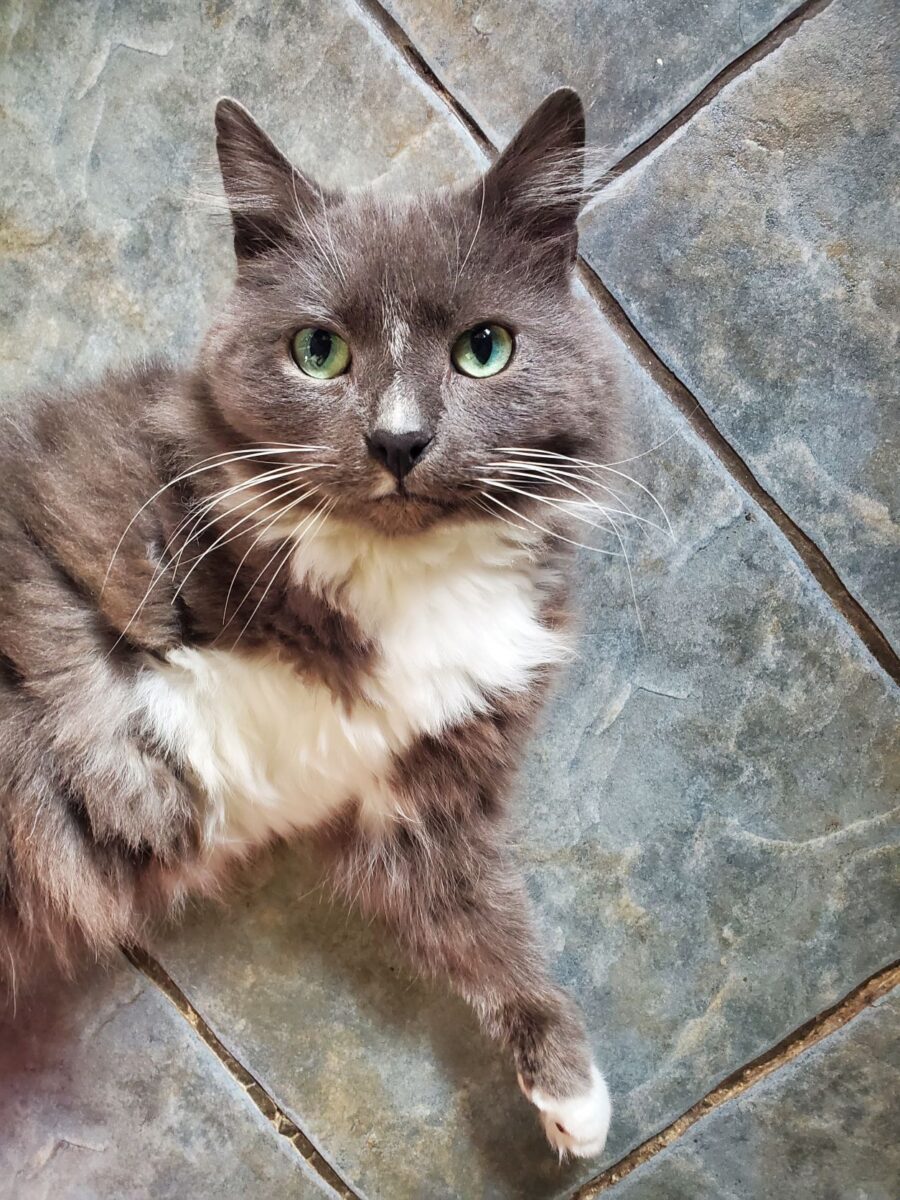 Since the weekend, Benjamin has been subdued, very sleepy, barely eating.  I have tried him with lots of different foods to try and tantalise his tastebuds but after a brief sniff and lick, he would walk off and leave it.  I resorted to a mouse (the kind bred and humanely killed to feed reptiles and birds of prey) as he is an ex feral and prior to his amputation, he pretty much lived off what he caught and it showed in his incredible physique and condition.
Again, he sniffed it and walked away so off to the vets we went and they have kept him in.  He is dehydrated, is very cold, and clearly unwell by his listless demeanour.  The vet is putting him on a heat mat, on IV fluids, and taking bloods to see if they can discover what is wrong with my not so chunka anymore.
It was the hardest thing ever, walking away from him, I kept giving him one more kiss and one more stroke, and I kept telling him to be good.
I await a phone call to let me know how he is doing.  I am so sad.