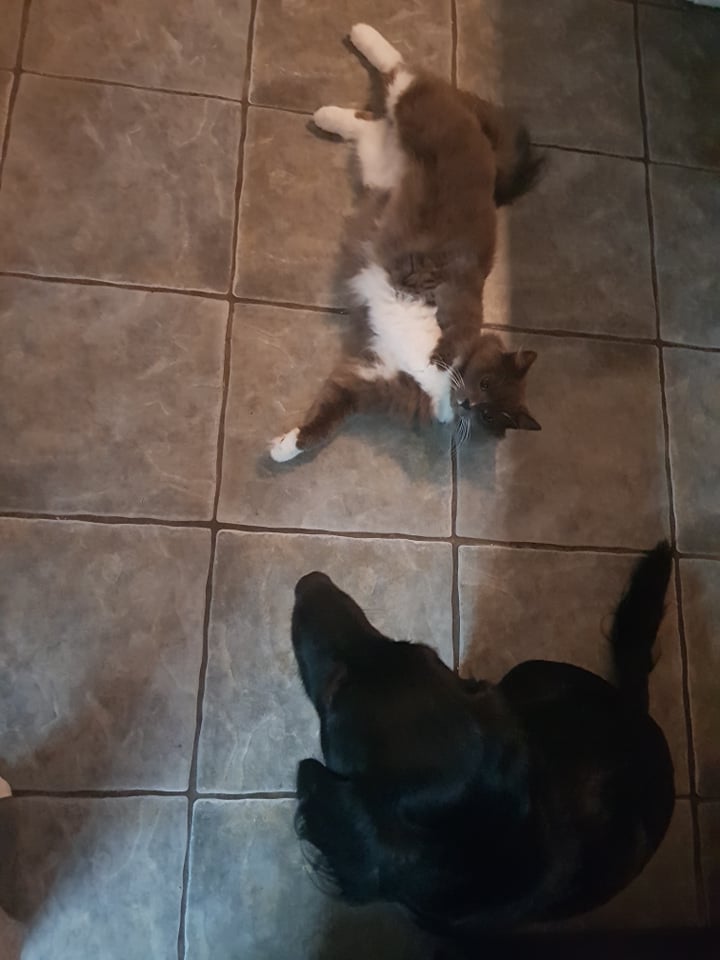 Here is my gorgeous fella Benjamina with our dog Phoebe, taken just the other day.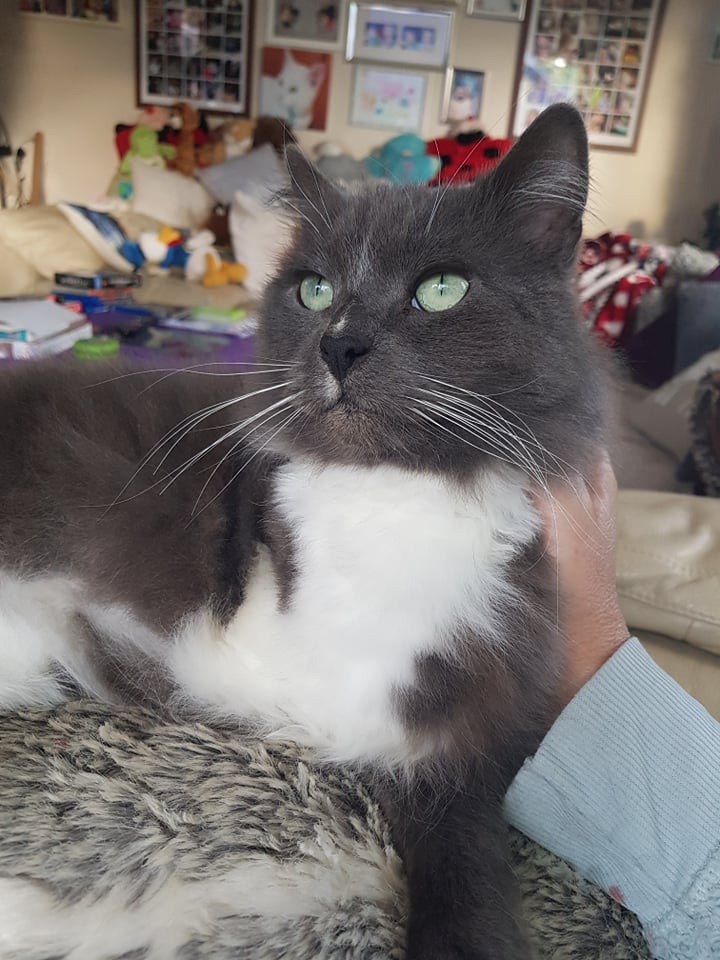 Here is handsome hunka chunka on my lap the other day.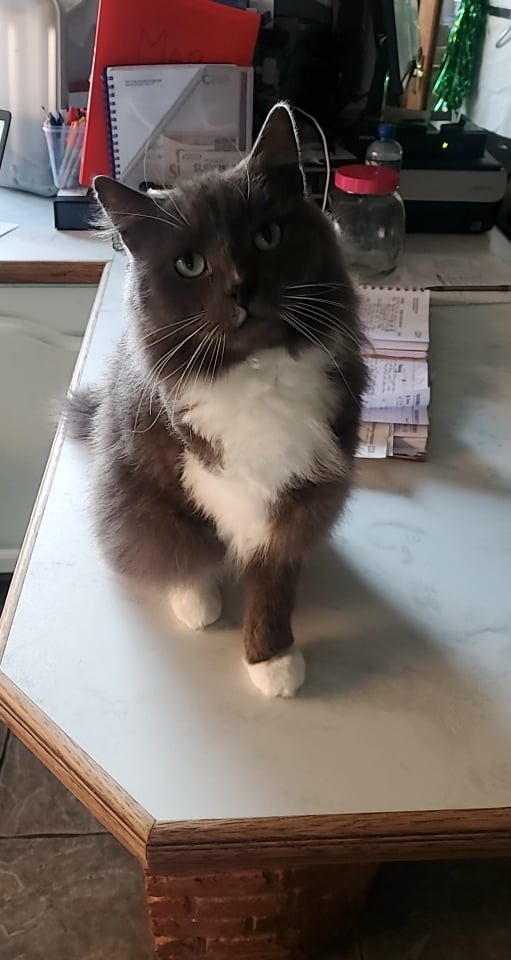 Here is gorgeous fella just now on the kitchen countertop!
He is feeling so much better and is so much more active with very little sign of agitation or stress anymore.
He is allowed for supervised visits in the garden where he enjoys laying in the sunshine and sniffing around in the grass, but is staying very close and prefers to be carried if he can!